Rural Activities
Popular Rural Activities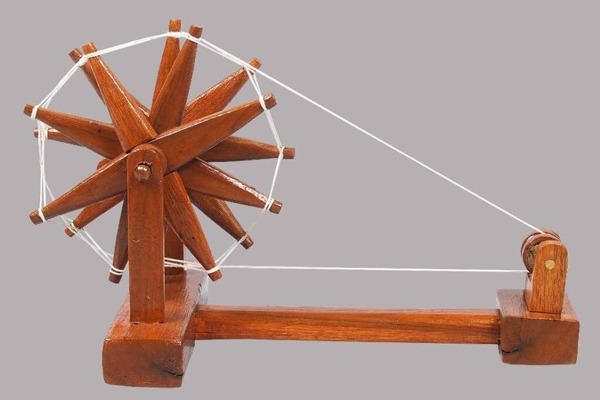 Charkha
A Charkha or spinning wheel is a device for spinning thread or yarn from natural or synthetic fibres. Spinning wheels were first used in India, between 500 and 1000 A.D. Spinning machinery, such as the spinning jenny and spinning frame, displaced the spinning wheel during the Industrial Revolution.
Chakki
Chakki is a Punjabi term for a small set of 2 millstones used to grind corn into flour. The upper stone had a handle attached that allowed it to be rotated. The upper stone has a hole in the center into which the grain was poured. Grains could be left coarse or milled to a fine powder, such as atta (flour) or grist which is used to make flat breads etc.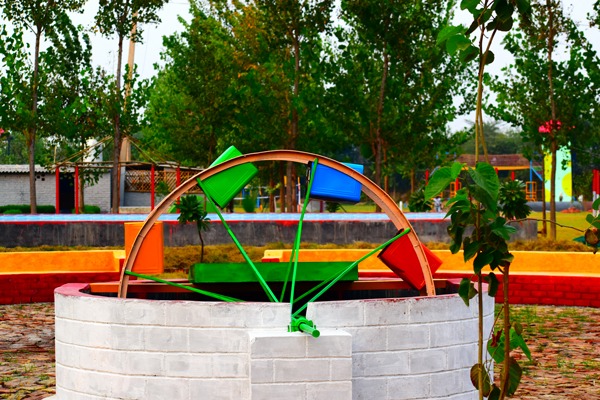 Rehat
A Rehat or Persian well is a type of water well found in the Middle East, often used in conjunction with a qanat. These wells feature an ox-driven pump where the ox walks in circles around a central drive shaft which turns a wheel that raises water via a chain of buckets from a well.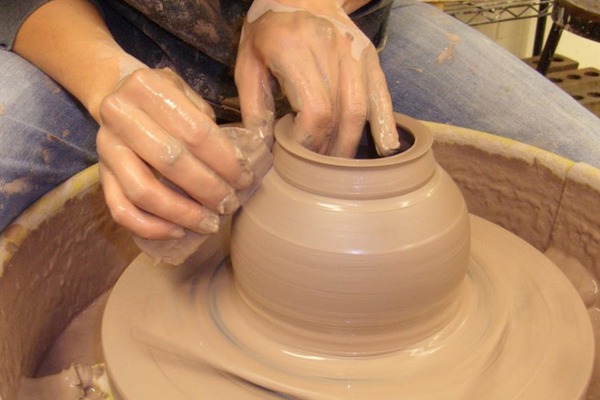 Pottery
Pottery is the process of forming vessels and other objects with clay and other ceramic materials, which are fired to give them a hard, durable form. Major types include earthenware, stoneware and porcelain. The place where such wares are made by a potter is also called a pottery.
Black Smith
A blacksmith is a metalsmith who creates objects from wrought iron or steel by forging the metal, using tools to hammer, bend, and cut (cf. whitesmith). Blacksmiths produce objects such as gates, grilles, railings, light fixtures, furniture, sculpture, tools, agricultural implements, decorative and religious items, cooking utensils and weapons.
Snake Charmers
Snake charming is the practice of appearing to hypnotize a snake by playing and waving around an instrument called a pungi. A typical performance may also include handling the snakes or performing other seemingly dangerous acts, as well as other street performance staples, like juggling and sleight of hand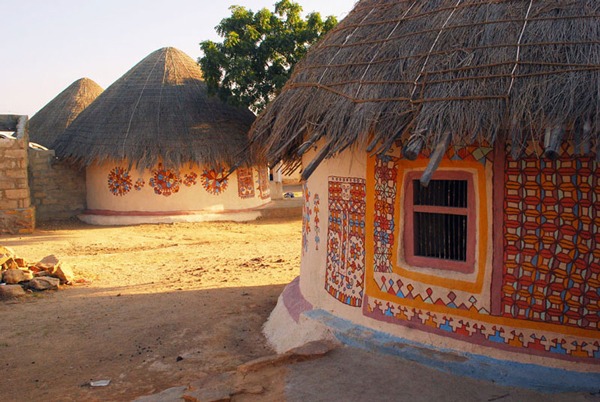 Bonga
Bongas are traditional houses unique to store fodder and animal feed. The houses are circular walled with thatched roof. They are known for their structural stability in earthquakes and for being climate responsive.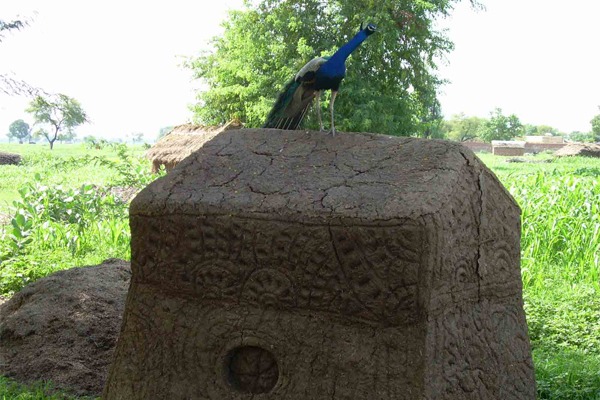 Bitora
Bitora are the houses which are used to store cow dung cakes and these cakes are traditionally used as fuel in India for making food in a domestic hearth called a Chulha.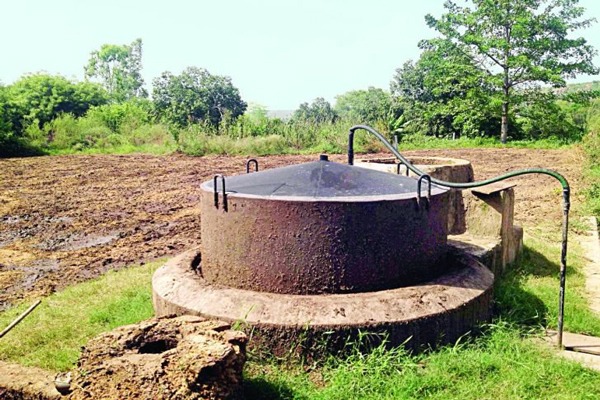 Bio Gas Plant
Biogas refers to a mixture of different gases produced by the breakdown of organic matter in the absence of oxygen. Biogas can be produced from raw materials such as agricultural waste, manure, municipal waste, plant material, sewage, green waste or food waste. Biogas is a renewable energy source.